Listen to this Gambling History blog post here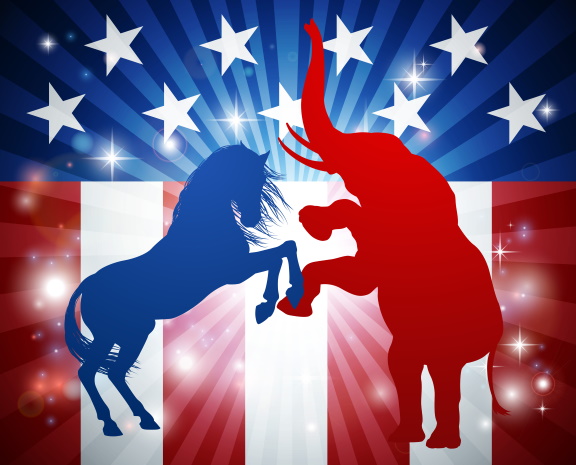 1919-Today
The now infamous Joseph "Joe" Conforte, known for having owned the Mustang Ranch brothel and having fought for the legalization of prostitution, both in Nevada, found himself behind bars there in fall 1960.
The avid gambler officially asked for a reprieve from his 25-day jail sentence so he could wager on the outcomes of the elections to be held in about five days. That year's highlight was the contest between John F. Kennedy (Dem.) and Richard M. Nixon (Rep.) for U.S. president, but Conforte was concerned more with the local races as the winners could affect his business, status and dreams, either positively or negatively.
The impasse to Conforte getting his way, though, was that election betting was illegal in The Silver State, where he resided. He thus was told.
"No kidding!" he responded.
Like the controversial businessman, many others, before and after him, erroneously assumed that given Nevada's pro-gambling history, it allowed political betting. In fact, the state first prohibited such activity in 1919 on the grounds that it could, and likely did, influence election results.
That ban, originally part of the state's election laws and subsequently added to the Nevada Revised Statutes in 1960 as NRS 293.830, reads, "Any person who makes, offers or accepts any bet or wager upon the result of any election, or upon the success or failure of any person or candidate, or upon the number of votes to be cast, either in the aggregate or for any particular candidate, or upon the vote to be cast by any person, is guilty of a gross misdemeanor."
Even though the ban had been in effect since 1919, it often wasn't enforced in the 1900s' first half, such as in 1932, one year after Nevada legalized most forms of gambling (but not political betting). That year, Franklin D. Roosevelt (Dem.) and Herbert Hoover (Rep.) were at odds (no pun intended) for the presidential bid. In early November, the local gambling houses had $15,000 ($285,000 today) in various wager offers on their boards.
"Despite the law, the betting fever is apparent everywhere, particularly in the gambling halls of Reno where those with the courage of their convictions merely have to offer any sum of money for any type of bet desired," reported the Mason Valley News (Nov. 4, 1932).
Outside of Nevada
For most of the rest of the United States, election betting was outlawed by the federal government via the Professional and Amateur Sports Protection Act, or Bradley Act, which went into effect on Jan. 1, 1993. Along with Nevada, three other states — Delaware, Texas and Oregon — were exempt from PASPA because they already had gambling laws in place that disallowed political wagering.
Only Option Available
Today, the only way for people in the States to put money down on the country's election results is via an online bookmaker located overseas, such as MyBookie.com and BetOnline.ag.
At both online gambling sites, as of Oct. 28, 2020, Joe Biden (Dem.) was favored over Donald Trump (Rep.) to win the Nov. 3 presidential election. These were the odds:
MyBookie.com
Joe Biden (-170)
Donald Trump (+130)
BetOnline.ag
Joe Biden (-210)
Donald Trump (+180)
——————————-
Illustration from Pond5: "Election Concept" by Chris Gorgio