Listen to this Gambling History blog post here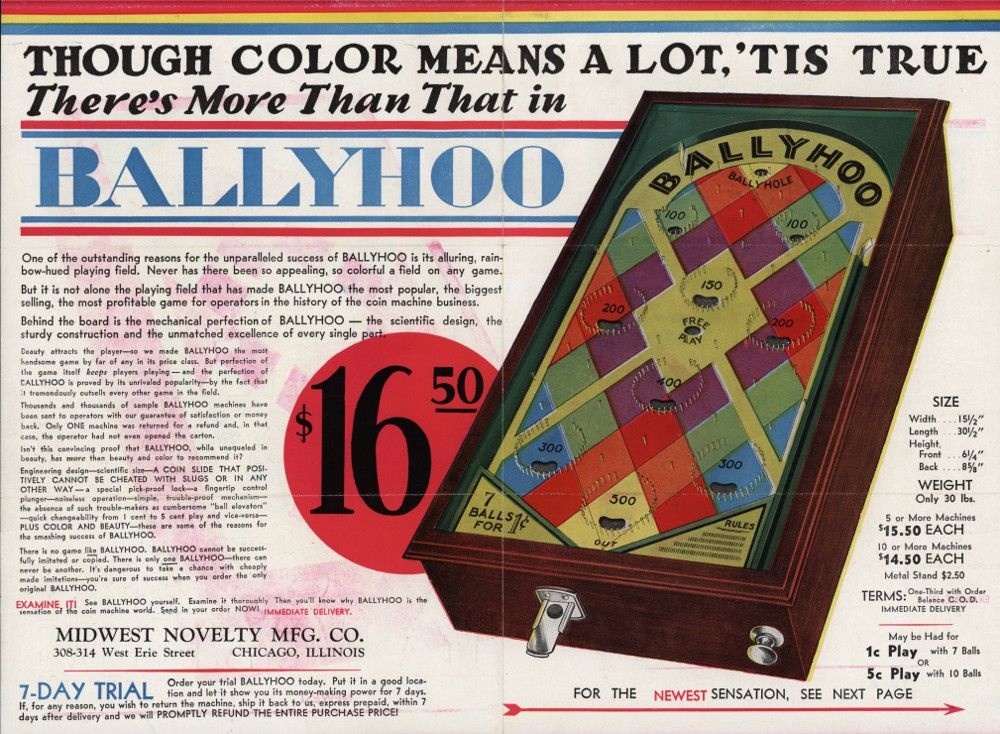 1968, 1969
Bally Manufacturing Corp. got its name from Ballyhoo, the first coin-operated pinball machine (a penny got you seven plays) created in 1931 by Raymond Moloney, owner of Chicago, Illinois-based Lion Manufacturing Co. Lion became Bally in January 1932.
The company also made slot machines, video poker machines, video games and state lottery games and at its peak, owned five casino properties. 
In 1969, the British rock group, The Who, gave a shout out to Bally in its song, "Pinball Wizard," lyrics by Pete Townshend:
I thought I was
The Bally table king
But I just handed
My pin ball crown to him
Even on my favorite table
He can beat my best
His disciples lead him in
And he just does the rest
He's got crazy flipper fingrs
Never seen him fall
That deaf dumb and blind kind
Sure plays a mean pin ball!