Listen to this Gambling History blog post here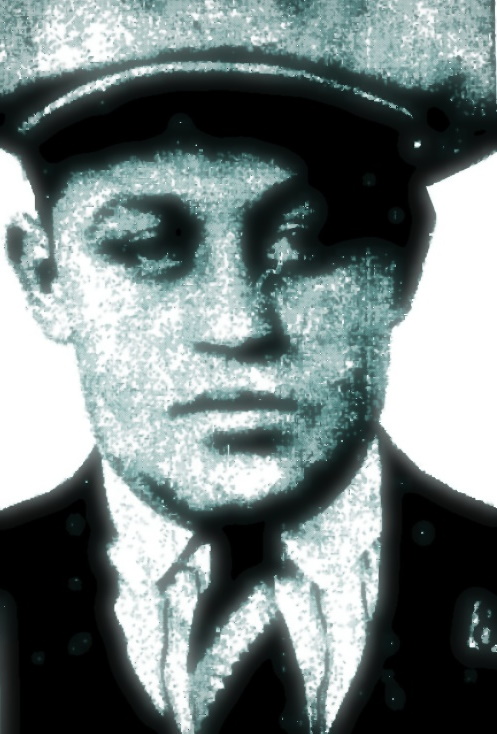 Joseph "Doc" Stacher (born Gdale Oistaczer, 1902-1977) was a "a genial, shrewd, witty gent" who could be "homicidally tough," wrote "Voice of Broadway" columnist Jack O'Brian (Monroe News-Star, March 17, 1977). Closely aligned with fellow Jewish Mobsters, Meyer Lansky and Abner "Longie" Zwillman, this immigrant had "galvanic" power and extreme wealth.
Here are some facts about Stacher that provide insight into the man and his life in organized crime.
1) Stacher was involved in various gambling businesses in North and South America, from slot machine distribution and bookmaking to casino ownership and management.
2) Throughout the years Stacher owned various pieces of real estate and commercial enterprises. His many assets included two homes, one in Beverly Hills, California and the other in Orange, New Jersey; nightclubs in California; hotel-casinos in Las Vegas, Nevada and New York (oftentimes, as a silent partner); and assorted other businesses. He even owned a hidden stake in Columbia Pictures. With Zwillman, Stacher owned Runyon Sales Co., which manufactured and distributed automatic coin-operated machines.
"[Stacher] was worth many millions (some experts' estimates say he still can put his canny hands on upwards of $100 million at any given, or taken, moment," wrote O'Brian (Monroe News-Star, 1971).
3) Between ages 22 and 26, while an active member of the Bugs and Meyer Mob during the 1920s, Stacher racked up a slew of arrests and charges:
1924, November 26:     breaking, entering and larceny
1926, April 21:               assault and battery
1926, August 18:           assault and battery
1927, June 7:                atrocious assault and battery
1927, July 11:                atrocious assault and battery
1927, August 15:           robbery
1927, December 4:       interfering with an officer guarding a still for federal authorities
1927, December 9:       atrocious assault and battery
1928, May 29:               an "open charge," which later was dismissed
4) At Lansky's request, Stacher organized a 1931 meeting, at the Franconia Hotel, of all of the top New York-area Jewish mobsters. They decided, at the conference, to join forces with the U.S.-based Italian Mafia. Charles "Lucky" Luciano, representing the Italian Mafioso, agreed, and the National Crime Syndicate was formed.
5) Stacher first got in tax trouble in 1952, when the Internal Revenue Bureau (IRB) claimed he owed $340,000 (about $3.6 million today) in unpaid taxes for the nine years between 1933 and 1941. After the IRB issued liens against him, Stacher paid the amount in full.
6) In the same year, a federal grand jury in New York indicted Stacher on charges of illegal gambling and conspiracy in connection with the Arrowhead Inn (which he'd owned with Lansky during the 1920s). After successfully fighting extradition from Nevada for a year, Stacher eventually returned to The Empire State in 1953 and pleaded guilty to 20 charges. He was fined $10,000 ($104,000 today) and given a one-year suspended jail sentence.
7) The U.S. Immigration and Naturalization Service (INS) revoked Stacher's citizenship in 1956 and sought to deport him. This was because he hadn't not disclosed his criminal record on his citizenship application 26 years earlier. The INS could not return Stacher to his homeland (what now is Poland), however, because federal law forbade deportations to Communist countries.
8) Stacher pleaded guilty, in 1964, to two counts of evading payment of federal taxes. He was fined $10,000 and given the choice of going to prison or leaving the country. He opted for the latter and sought refuge in Israel. Its Law of Return, passed in 1950, granted every Jew the right to immigrate there and become an Israeli citizen.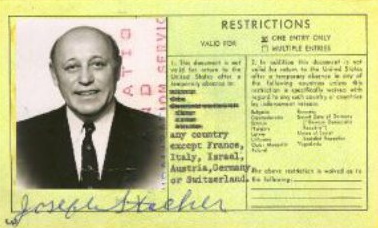 9) A rabbi/member of the Knesset, or Israeli parliament, defrauded Stacher. Worried that Israel would refuse him citizenship, Stacher asked friend Frank Sinatra to seek help from this politician who owed the crooner a favor. Also, Stacher donated to the same man $100,000 ($897,000 today) to be used for charitable purposes. The rabbi/Knesset member, though, used the money to build the Central Hotel in Jerusalem.
"Outraged at being ripped off, Stacher sued in a court case that drew headlines and laughs throughout the country," reported Mafia Stories. "Israelis were amused that such a giant figure in American crime could be so taken by a meek-looking rabbi."
Eventually, Stacher recouped the money.
10) Stacher passed away in a Munich, West Germany, hotel room on February 28, 1977, reportedly from a heart attack, and his body was transported back to Israel. There, only eight people, all men, attended his funeral. He was buried secretly and the name on his grave was changed to conceal his interment site.
——————————