Listen to this Gambling History blog post here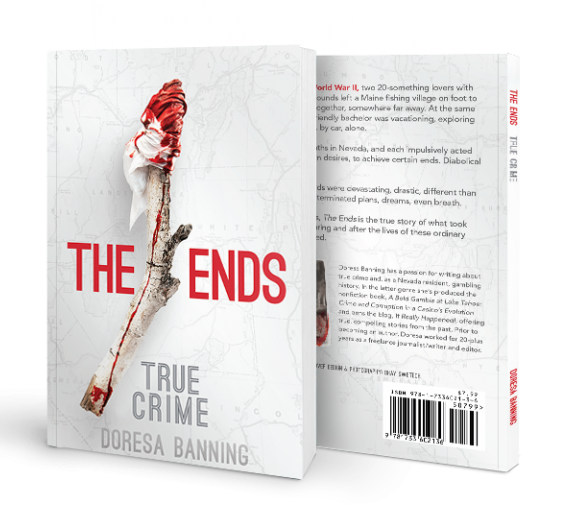 Hi Subscribers,
I'm excited to tell you I just released another book, The Ends. It's in the true crime genre but does contain some gambling. Here's a brief synopsis:
Shortly after World War II, two 20-something lovers with troubled backgrounds left a Maine fishing village on foot to start life anew, together, somewhere far away. At the same time, an older, friendly bachelor was vacationing, exploring the western U.S. by car, alone.
They crossed paths in Nevada, and each impulsively acted to fulfill their own desires, to achieve certain ends. Diabolical crimes ensued.
The resulting ends were devastating, drastic, different than expected. They terminated plans, dreams, even breath.
Filled with twists, The Ends is the true story of what took place before, during and after the lives of these ordinary people converged.
Also, in the book's 144 pages, readers get:
Insight into the criminals' backgrounds and psychology
Insight into what made the victim a target
In-depth coverage of the accused's trials
A description of the criminals' lives post crimes until death
A look at the primary locales: Truckee, Hirschdale and Nevada City in California and Reno and Las Vegas in Nevada
Comprehensive sourcing, photos and an index
Paperback: $7.99 at Amazon.com
Kindle: $4.99 at Amazon.com
EPUB: $4.99 at author's website
Take care, everyone,
Doresa