Listen to this Gambling History blog post here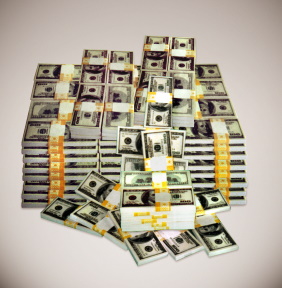 1938, 1946
Notorious mobster, Benjamin "Bugsy" Siegel, borrowed money several times from his friend, actor George Raft, according to the biography George Raft, for which author Lewis Yablonsky interviewed the subject on numerous occasions.
Siegel first asked the man he'd known since childhood for a loan in roughly 1938, in the amount of $20,000 ($364,000 today). It was to invest in Anthony "Tony" Cornero Stralla's Rex, a gambling ship anchored off of the Southern California coast. Raft obliged.
Over the ensuing months, Siegel paid back Raft but in numerous cash tranches of $500 and $1,000.
"George was puzzled because he had heard that his 'pal' was betting $2,000 to $5,000 a day on his horseraces, fights and ballgames," Yablonsky wrote.
Siegel's final loan request came in around 1946, when he pleaded with Raft for $100,000 ($1.3 million today), which he needed, he'd told him, to save both the Flamingo hotel-casino in Las Vegas and his own life. The actor, who didn't have that much money on hand, dipped into his annuity fund and borrowed from various sources to get Siegel the full amount.
Raft never got repaid because shortly thereafter, the mobster was murdered.
Photo: From freeimages.com: "The Stack" by Jon Syverson