Listen to this Gambling History blog post here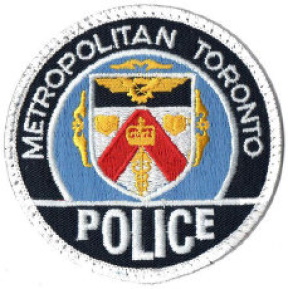 In case you missed it, Part I is available here.
1978-1984
Paul Michael Kodelja, who was about to stand trial on January 4, 1978 for his role in the kidnapping of Reno and Polly Fruzza and the theft of $1.22 million in cash from the First National Bank of Nevada in Las Vegas, was in trouble again. This time it was for purchasing a weapon while under indictment.
He bought the gun for his girlfriend, Linda Naomi Bruno, 36, for her to protect herself from her husband, Thomas Joseph Bruno. Linda said that in August 1977, because of her association with Kodelja, Thomas had beaten her to the extent that she was hospitalized, and he'd threatened to kill the two, the Las Vegas Sun reported (Dec. 3, 1977). Linda also noted that Thomas was involved in "syndicate-type work."
Previously, Thomas had been the bodyguard of Kings Castle hotel-casino owner Nathan "Nate" S. Jacobson for about two years starting in September 1971. During that stint at the Incline Village-based resort, Thomas had been charged, along with Jacobson, of kidnapping, coercion and false imprisonment for allegedly beating up and holding the keno supervisor, suspected of cheating the keno game, against his will, overnight. (This story is covered at length in the book, A Bold Gamble at Lake Tahoe: Crime and Corruption in a Casino's Evolution.)
In Las Vegas, Kodelja again was jailed and his bail set at $100,000. To cover it, Linda used her and Thomas' two homes as collateral.
When the new year came, Kodelja was gone and so was Linda.
Craig Otte, Kodelja's reported accomplice in the Nevada crimes, remained in the wind.
Across the Border
A year later, on January 5, 1979, Toronto Metropolitan Police officers arrested a man for exposing himself to women at a local shopping center. In his possession were IDs for five different males with addresses in Ontario, Manitoba and New Brunswick. A fingerprint check, however, revealed the suspect's true identity — Paul Michael Kodelja — and that he was wanted by the FBI.
In Kodelja's Canadian apartment, the police spotted a map on which five banks were circled. That led them to $244,500 in cash ($872,000 today) and about $60,000 worth ($214,000 today) of diamond, gold, silver and platinum jewelry — 11 rings, seven sets of earrings, seven bracelets, four brooches, four necklaces and three sets of cufflinks — in safety deposit boxes. Officers also found Linda in Toronto and $10,000 ($36,000 today) in cash in her purse.
While in the Great White North, "to hide his identity, [Kodelja] paid cash for everything — $8,660 for a new car, $215 a month for the apartment and $1,001 for season tickets to baseball games," noted The Lethbridge Herald (Jan. 15, 1979). "His next step was to be plastic surgery in Switzerland, and finally a life of luxury on a South Sea island."
After a year on the run, Kodelja and Linda were extradited to Nevada. Subsequently, Kodelja pleaded guilty to the robbery and extortion charges and, ultimately, was sentenced to 15 years in prison.
As for Linda, whether she was charged and/or convicted of any crime(s), is unknown, but she and Thomas got divorced in November of that year.
Aloha From Hawaii
Kona police arrested Craig Otte at the island's airport in June 1980 and returned him to The Silver State. He'd evaded capture for three years.
The fugitive accepted a plea deal and received two consecutive sentences, one for the Nevada kidnapping-robbery and the other for the 1975 Los Angeles bank robbery. He appealed, asserting that his sentences should've been concurrent based on the recommendation in the plea agreement. However, in 1984, the U.S. Court of Appeals for the Ninth Circuit disagreed, and thus, his back-to-back prison terms stood.