Listen to this Gambling History blog post here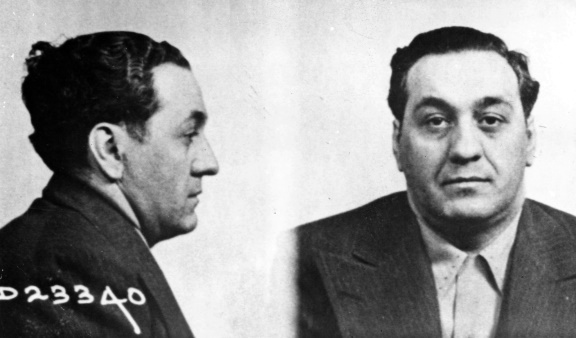 1943-1944
Had it not been for a shifty plan Tony "Joe Batters" Accardo and/or his attorney, George Bieber dreamed up, the Mobster might've gone to prison at age 37, in 1944, for illegal gambling.
Cigar Store as Front
A high-ranking Outfit member, Accardo had been operating a bookmaking enterprise out of the Ogden building at 192 N. Clark St. in Chicago, Illinois. Interactions with bettors had taken place there via phone in the Drive Inn Smoke Shop on the first floor. Wires from 25 phones had occupied two upper floors ran and connected to a switchbox in a single room on the fourth level.
Following a successful police raid of the Ogden in November 1943, Accardo and nine of his employees were indicted and arrested.
Fancy Legal Footwork
Subsequently, the state of Illinois and Accardo/Bieber agreed that Accardo would join the U.S. Army and, accordingly, the district attorney's office would nolle pros (not prosecute) his case. The parties cemented the deal in court.
As required, Accardo reported to the local draft board just days later. However, he shared with them his criminal history and standing in The Outfit. He "was summarily rejected by the Army as morally unfit," according to The Chicago Syndicate website.
This stratagem resulted in dismissal of the charges against Accardo (and the others) and his avoidance of military service to boot.